Rick Holbrook (USA)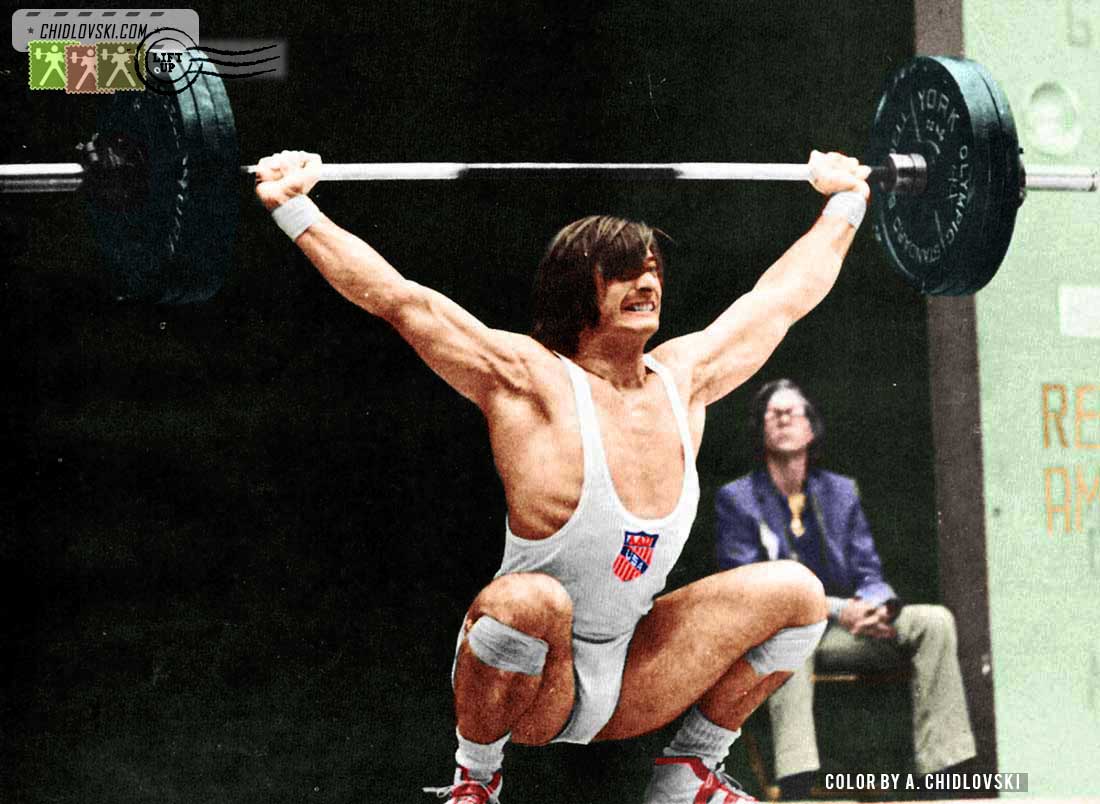 History in Color:
June 11, 1972, Detroit, MI, USA – Middle heavyweight Rick Hobrook of Team USA competes in the 90kg class at the 1972 AAU Senior National Championships and Final Olympic Trials in Detroit.
Patrick "Rick" Holbrook (1948-2007) was a brilliant U.S. Olympian who won the 5th place with 505kg (162.5+145+197.5) in the 90kg class at the 1972 Summer Olympics in Munich.
Holbrook's forte on the competition platform were his dynamic lifts. As a speedster and an impressive technician, he was superb in the snatch and clean-and-jerk lifts and lacked a press poundage adequate to the level of his quick lifts.
Overall, he reached his career high performance in 1971 and 1972. He won the AAU Senior National Championships in 1971 and 1972.
In 1972 (shown on the photo), Rick Hobrook was named as the Best Lifter of the Year and set national records in snatch and total. He completed his career best total with 512.5kg (162.5 + 155 + 197.5).
Besides his heroic performance at the 1972 Olympics, Holbrook competed for Team USA at the 1970 and 1971 World Championships and won a silver medal at the 1971 Pan American Games in Cali.