Ray Rigby (Australia)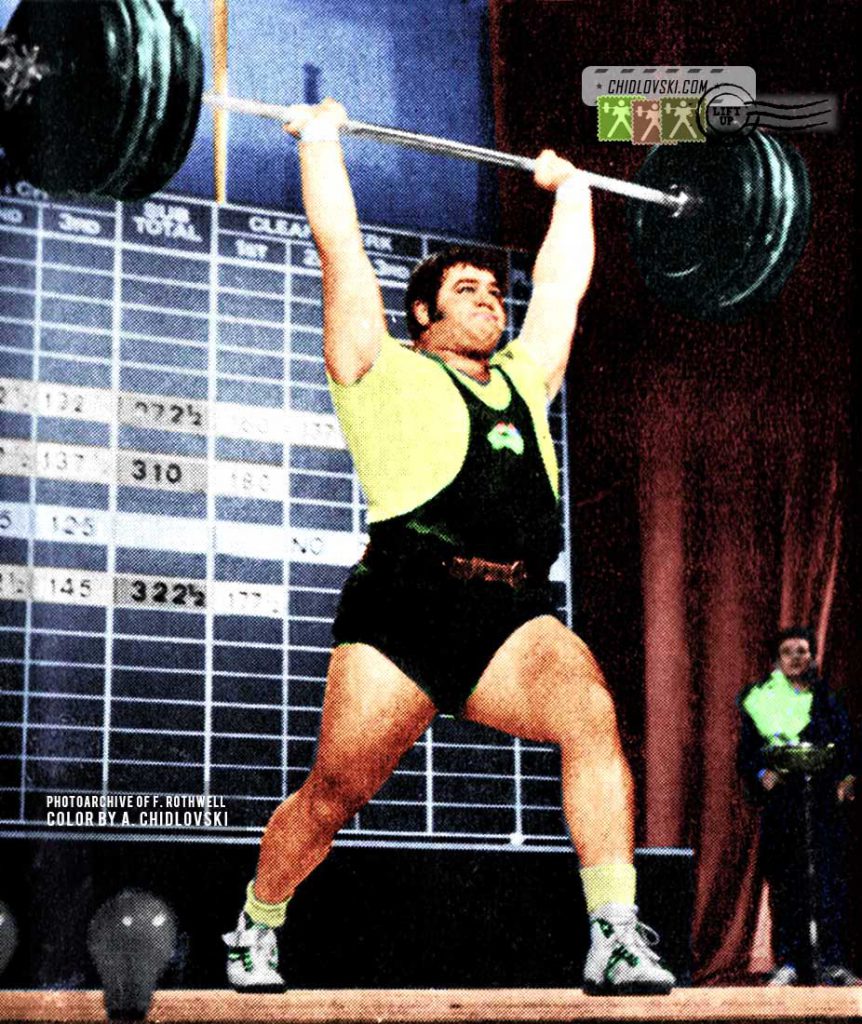 Gold medallist at 21. Represented Australia in Olympic weightlifting, Powerlifting, Wrestling and Athletics (Shot Put). A friendly, sociable man, gone too soon.
Robert Kabbas about Ray Rigby

History in Color:
Edinburgh, Scotland – Legendary Australian super heavyweight Ray Rigby wins the 110+kg class at the 1970  Commonwealth Games in Edinburgh.
Both Ray Rigby and Terrence Perdue of Wales finished the tournament with a 500kg total. Rigby won a gold medal as being lighter than his his opponent.
Australian Olympian Ray Rigby (1949-1998) was the first Australian to join the 500 Club. His personal best total was 522.5kg (1970).