Pioneers of Olympic Weightlifting: Jan Sparre Sr. (Latvia, USSR)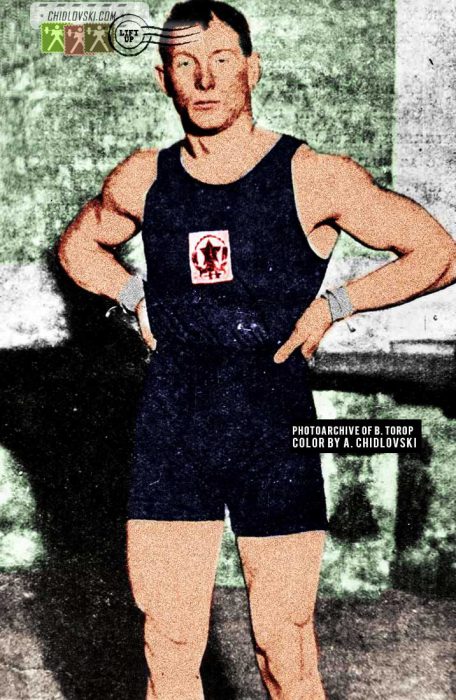 History in Color series features a color version of a portrait of Jan Sparre Sr., one of the key athletes and coaches in the early decades of Olympic weightlifting development in the Soviet Union.
Jan Sparre Sr. (1891-1962) won 10 USSR Championships (1918, 1920, 1922, 1923, 1924, 1926, 1927, 1928, 1932, 1934). He represented various sport clubs in his native Latvia and in Moscow, Russia.
Jan Sparre managed to set 58 national records before the WWII.
His son Jan Sparre Jr. (1934-1982) was a popular Soviet broadcaster, a true voice of Olympic weightlifting on TV and radio for many fans of the Iron Game in the USSR.