Mahmoud Namjou (Iran)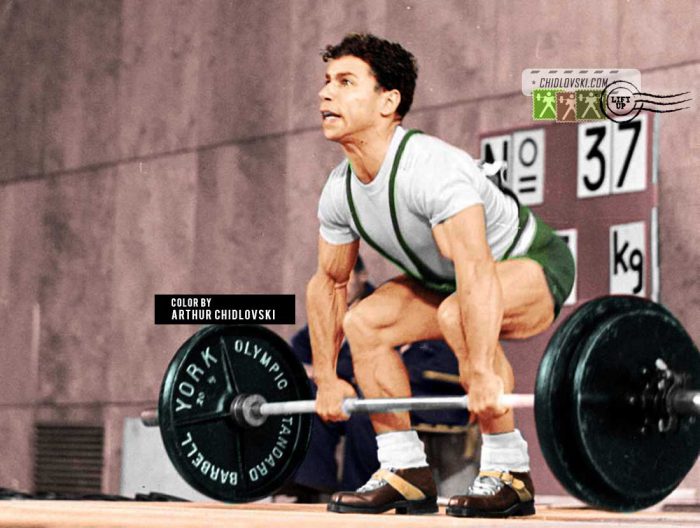 September 22, 2018 – One of the greatest weightlifters of the 1950, Mahmoud Namjou (Iran, 1918-1989) would have been 100 years old today,
Happy Birthday Anniversary to the great champion!
July 12, 1952, Helsinki, Finland – Legendary Iranian bantamweight Mahmoud Namjou competes in the 56kg weight class at the 1952 Summer Olympics in Helsinki.
Mahmoud Namjou (1918-1989) was one of the strongest bantamweights of the 1950s. He was a 3x Olympian for Team Iran. At the 1948 Summer Olympics in London he took the 5th place in the 56kg class. Four year later, he captured a silver Olympic medal in Helsinki. At his 3rd Olympics in Melbourne (1956) he won a bronze medal.
Namjou won 3 gold (1949-1951), 1 silver (1954) and 2 bronze medals (1955, 1957) at the World Championships. He also won gold at the 1951 Asian Games in New Delhi and a bronze medal at the 1958 Asian Games in Tokyo.