Viktor Solodov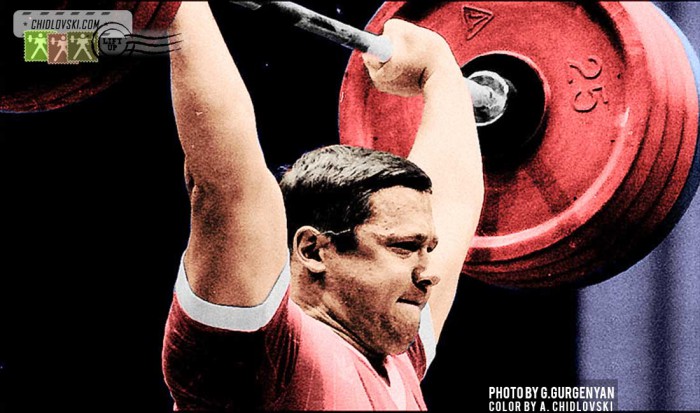 History in Color brings memories about Viktor Solodov, outstanding Soviet middle heavyweight of the 1980s.
Viktor Solodov (b.1962) of Kemerovo, Russia was a very powerful athlete of the 1980s. He competed for the Trud Club of his hometown in Siberia in the 90kg class. At the national level, Solodov won 4 USSR Championships (1983, 1984, 1986, 1989) and the 1983 USSR Spartakiade in Moscow.
In the international tournaments, Viktor Solodov won a gold medal (1985) and 2 silver medals (1983, 1986) at the World Championships.
He also won 2 gold (1984, 1985) and 2 silver medals at the European Championships (1983, 1986).
Due to the Soviet boycott of the 1984 Summer Olympics, Viktor Solodov didn't compete in Los Angeles. Instead, Team CCCP weightlifting went to the 1984 Friendship Cup in Varna and Solodov won the 90kg class with 2 outstanding world records – 233kg in cj and 422.5kg total.
Viktor Solodov set 4 world records in his career – 3 in clean-and-jerk and one in total.
Needless to say, the 422.5kg total remains the highest total lifted by the middle heavyweights ever.