Olympic Press by Jaakko Kailajarvi (Finland)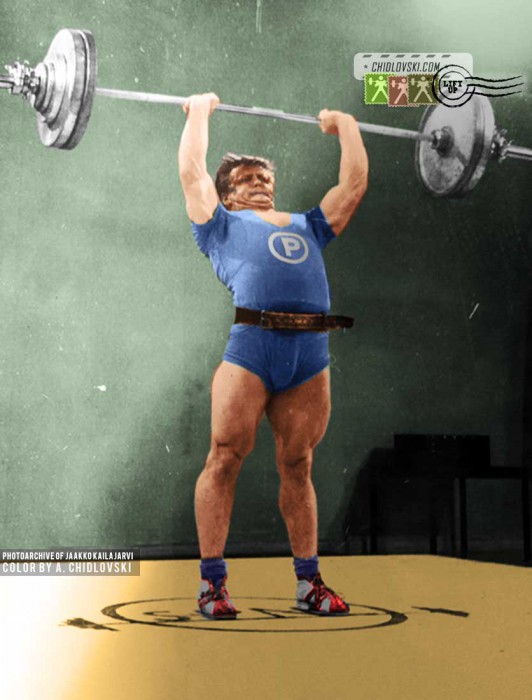 History in Color presents an Olympic press lifting by Jaakko Kailajarvi (Finland), one of the most exciting world class athletes to watch in the competitions in the 1960s and 1970s.
Jaakko Kailajarvi (b. 1941) was one of the brightest weightlifting stars of Finland in the 1960s and early 1970s.
At 21, he authored two world records in the snatch lift.
Most definitely, Jaakko Kailajarvi belonged to the group of athletes that were energizing the crowd with fun and excitement when they were on the competition platform.
Jaakko Kailajarvi represented his country at four Summer Olympics – in Tokyo (1964), Mexico City (1968), Munich (1972) and Montreal (1976).