Team USSR Weightlifting (1950)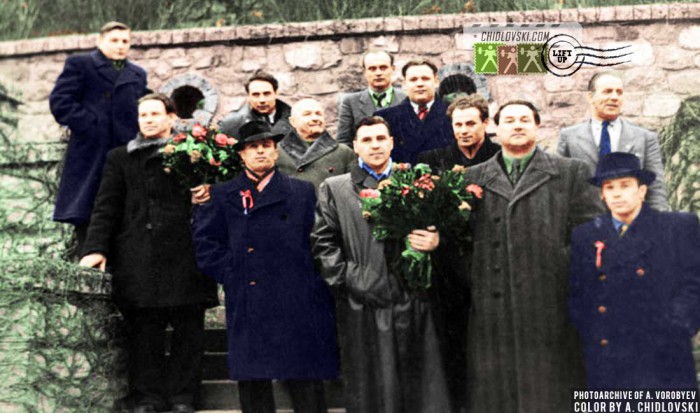 History in Color:
Team USSR Weightlifting during the friendly matches with Team Hungary (Budapest, 1950, left to right:)
Front row:
K. Nazarov, L. Sviridov, V. Svetilko, L. Sviridov (Delegation Lead),  Ya. Kutsenko, Ye. Lopatin;
Mid row:
A. Bukharov, Yu. Gubanov, Hungarian Interpreter;
Back row:
I. Udodov, A. Vorobyev, Hungarian Rep, A. Medvedev.