Vladimir Kaplunov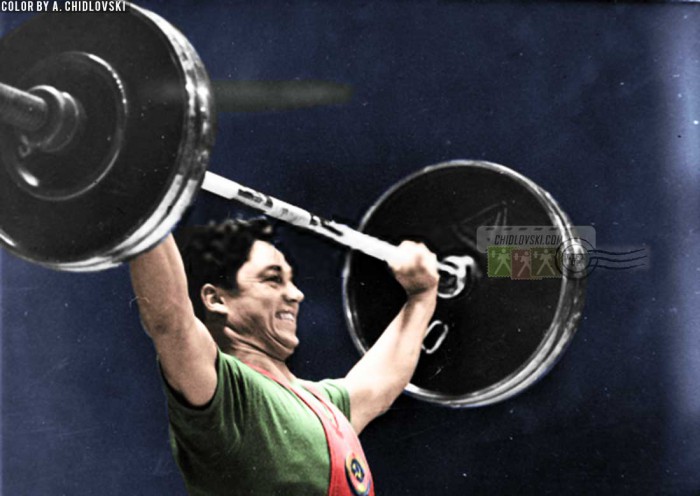 Vladimir Kaplunov (1933-2015) of Khabarovsk, Russia was one of the best lightweight Olympic lifters in the world in the first half of the 1960s.
Kaplunov won the World Championship in 1962, European Championship in 1964, USSR Championships in 1962, 1963, 1964 and the USSR Spartakiade in 1963. At the 1964 Summer Olympics in Tokyo, he won silver with the  432.5kg total (140+127.5+165) in the 67.5kg weight class.
He managed to set 11 world records in his career.