Joe Dube of Jacksonville, FL In Mexico City (1968)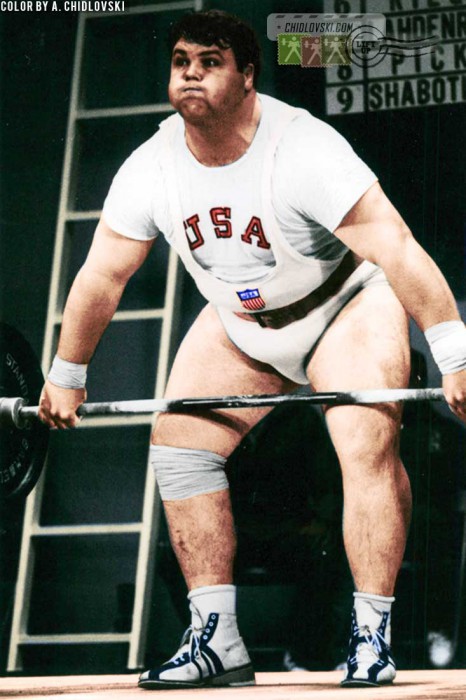 October 19, 1968, Mexico City – 24-year old super heavyweight Joe Dube of Team USA competes in the snatch part of Olympic weightlifting at the 1968 Summer Olympics in Mexico City, Mexico.
Joe had an outstanding performance that night. He set an Olympic record in snatch (200kg) and won the bronze Olympic medal with the 555kg total ( 200+ 145+ 210 ).