Louis Martin: British Weightlifting Legend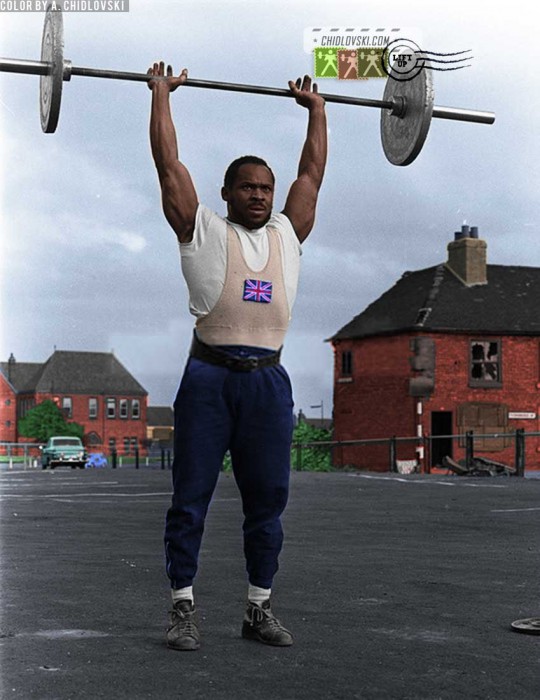 I used to go and train with Louis at his Club. The area was what I would describe as working class. Louis worked as an electrician with British Rail. In 1950's / 60's Britain drugs and inner city crime were not a big issue like they are today. Louis and I arrived in England the same year. Me to London and Louis to Derby.
Frank Rothwell, Team Ireland, 1972 Olympian
On the History in Color photo, legendary British middle heavyweight Louis Martin is training on his street in Derby in 1965.
One of the all-time unforgettable Olympic weightlifting legends,  Louis Martin (1936-2015) is definitely the best British athlete in the history of this sport.
Martin won 4 World championships (1959, 1962, 1963, 1965), 4 European championships (1959, 1962, 1963, 1965), 3 Commonwealth Games (1962, 1966, 1970) and set 2 world records in his career. At the Summer Olympics, he won bronze in 1960 and silver in 1964.
We've asked Frank Rothwell, well-known Irish weightlifter and a friend of Louis Martin, to comment on the photo and the time when the original  photo was made. His answer seems to be a perfect intro to this article.