Reading Finnish Newspaper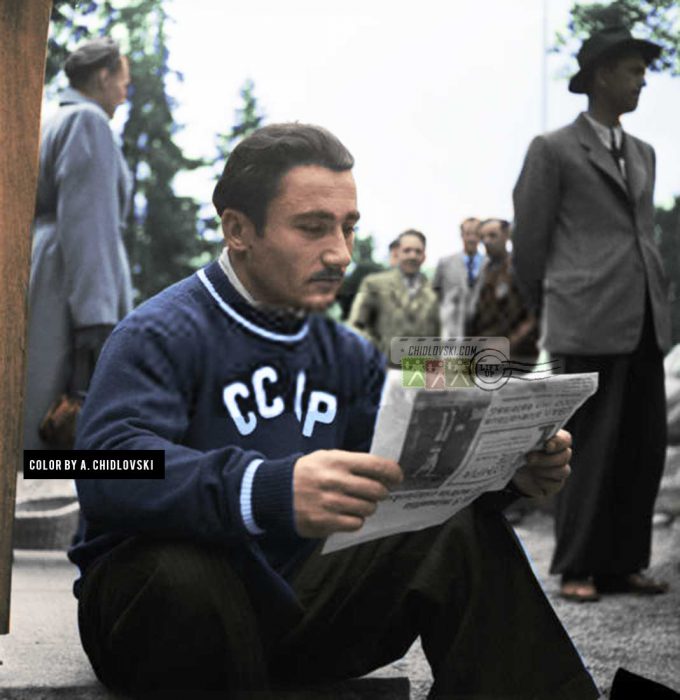 I am not sure how many people in the world can read in Finnish.
Obviously, it's not a native language of Rafael Chimishkyan shown on the cover photo.
My guess the original b/w photo was taken on July 26, 1952. Chimishkyan just won the weightlifting tournament in the featherweight class at the 1952 Summer Olympics.
He became the 2nd Soviet Olympic champion in weightlifting. I assume he was enjoying the report on his big win in the local Finnish newspaper while waiting for the bus in the Olympic village in Helsinki.
Rafael Chimishkyan is an Armenian from Tbilisi, Georgia. It is highly doubtful that Finnish is his forte…
Guess what – if you happen to win an Olympic title in Helsinki and you will also be able to read a newspaper in Finnish!