Ireneusz Palinski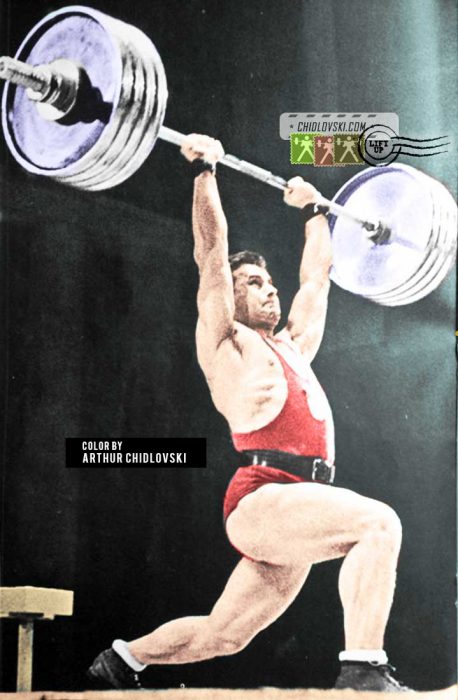 Ireneusz Palinski (1932-2006) was one of the best middle heavyweights in the history of Polish and world weightlifting of the 20th century.
He was the first Olympic weightlifter of Poland to win the Olympic title.
This memorable event took place in Rome in 1960 when Palinski won a gold Olympic medal in the 82.5kg class. Four years afterwards, he won a bronze medal in the 90kg category at the 1964 Summer Olympics in Tokyo.
In addition to his heroic performance at the Olympics, Ireneusz Palinski  won the World Championship (1961), 4 silver world medals (1959, 1962, 1963, 1966) и 2 bronze awards (1958, 1964). He set 7 world records.
He was a 9x champion of his native Poland and set 56 national records.
After his victorious lifting at the 1960 Olympics and at the 1961 World Championship, he was voted as the Best Athlete in Poland (1961). At the 1961 Worlds in Vienna, Palinsky managed to win over legendary Arkady Vorobyev (USSR) and Louis Martin (Great Britain).
With all these impressive results and title, Ireneusz began weightlifting training only at 22 during his service in the army.
Oldtimers of Polish weightlifting remember Ireneusz Palinski as a man with a "difficult personality". He was tough, straightforward and not a man retreating to compromises.
However, when push was coming to shove, Palinsky was a reliable and outstanding competitor and definitely a clutch lifter.
Palinski didn't like team gatherings. In fact, he trained in his own gym, never asked coaches for help and was famous for his long and very detailed training plans. In many ways, this historical experience of the great Polish legend reminded the style of Vasily Alexeev in Russia and Gyoza Veres in Hungary. Both also trained in solitude and showed little interest in coaching consults.