Special Thinking About Someone Very Special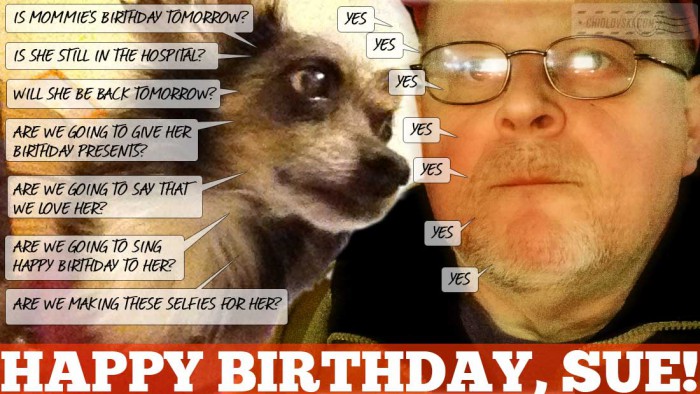 Our latest selfie photo session lasted about 3 hours!
Who has patience for a 3-hour long selfie?
The answer is simple – WE DO!
She had to go back to the hospital with a flu and she is supposed to be back home tomorrow!!!
So, it's a double joy message:
Happy Homecoming! and Happy Birthday!
Yahoo, we tried our best!