Press Lift by Karl Pumpurins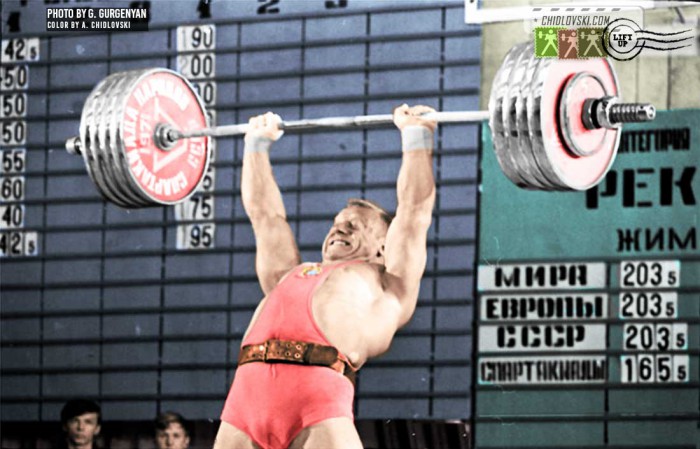 Karl Pumpurins of Riga, Latvia competes in the press lift at the 1971 USSR Spartakiad in Moscow.
Pumpurins pressed 195kg in the 110kg weight class and took the 5th place with the 540kg total (195+145+200).
The press was the strongest lift for Karl. He set 4 world records in press in his career.
Previously, Karl Pumpurins in the History in Color Series: