Ivanchenko at the 1972 National Championship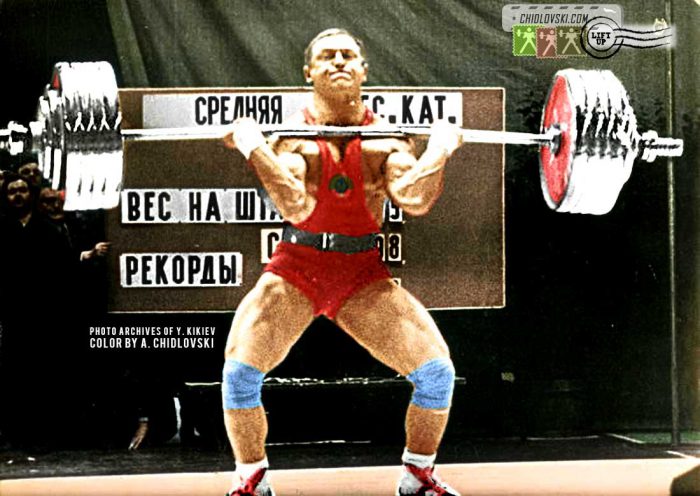 The cover photo of the History in Color series features Soviet light heavyweight Gennady Ivanchenko at the 1972 Championship of the USSR.
Ivanchenko was one of the strongest athletes in this class in the world in the end of the 1960 to the early 1970s. He was the first in the world to total 500kg. It happened in Vilnus, Lithuania on April 24, 1970 and it was expected that he would be a solid candidate for the gold at the Summer Olympic Games in Munich.
H0wever, it didn't happen to be. The competition between the Soviets for the place on the national team roster to the Olympics was fierce. Boris Pavlov and Valery Shary went on to represent the country in Munich. Both bombed out in the 82.5kg class in Munich. For Gennady Ivanchenko, not being selected to compete at the 1972 Olympics remains one of the most disappointing episodes in his career.
The photo brings back the national championship in Tallinn in 1972. Boris Pavlov of Donetsk won the gold medal in total. Ivanchenko lost 5kg to his competitor and won the 2nd place.
---