Unsung heroes: Anatoly Mayasin (Latvia)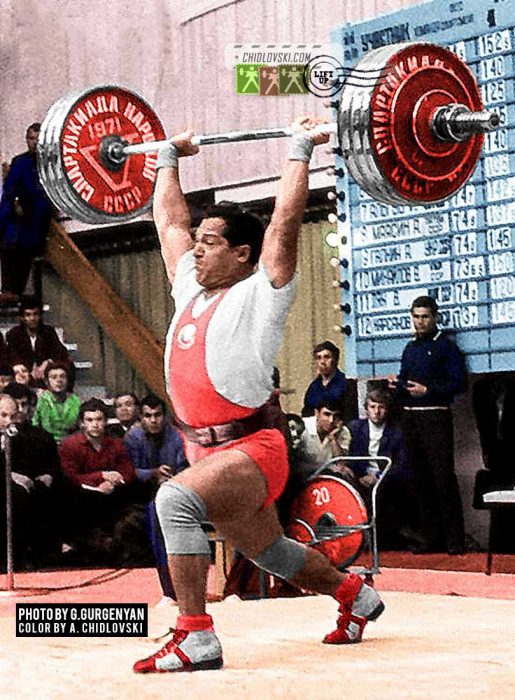 History in Color:
Anatoly Mayasin of Latvia competes in the 75kg weight class at the 1971 USSR Spartakiada in Moscow.
In 1971, Mayasin was 40 and the 1971 USSR Spartakiada was the last tournament he competed in.
Anatoly Mayasin (1931-2010) was one of the key Olympic weightlifters of the Dynamo club in Riga. In his career he managed to win bronze medals at the USSR Championship in 1962 and 1970. He set the cj world record in 1963.