Arnold Considers A Part In "Jiggity Jig"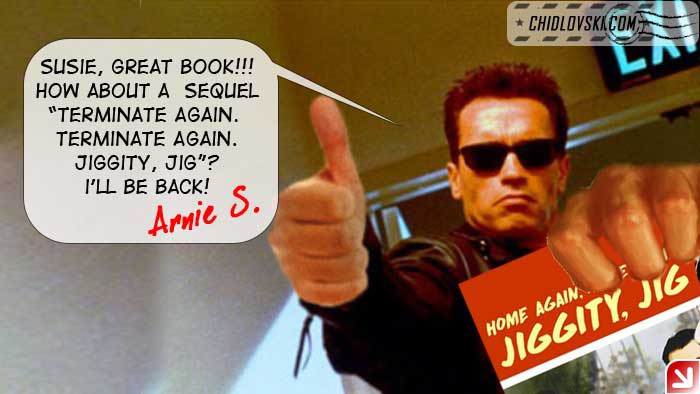 New book by Susie Stone gets a good review from celebrities.
Arnold has send us a message that he might be interested in playing a part of the movie. Of course, requests to change the main character from a little girl to a big boy and the place from a little town in Missouri to a little village in Austria are rather questionable. However, the author is glad that Arnie liked the story.
More…
Save