From Here To Eternity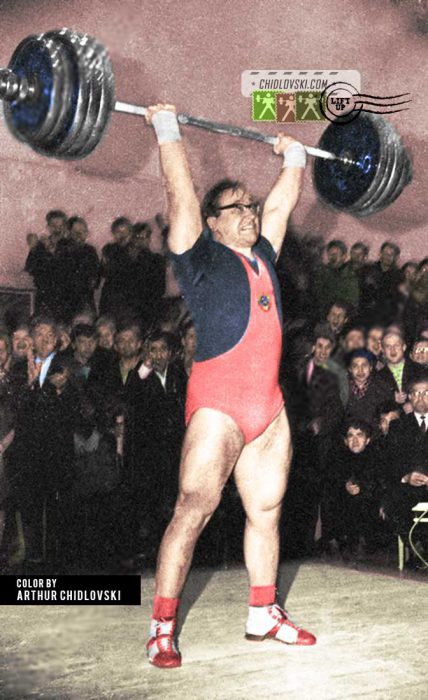 The History in Color series continues with a historical photo depicting Yury Vlasov breaking world record in the press lift in 1962 in Moscow.
It was the first press world record set by Vlasov. Actually, there was more in it. It was the first press world record ever set by the Soviets in the super heavyweight class.
On April 2, 1962, Yury Vlasov pressed 186kg and broke the last record set by legendary Paul Anderson of Team USA. At the time, it was considered to be a record for eternity. Andersen pressed 185.5kg in 1955 in Munich. It lasted almost 7 years.
Later in his career, Yury Vlasov increased the record press up to 199kg (1967)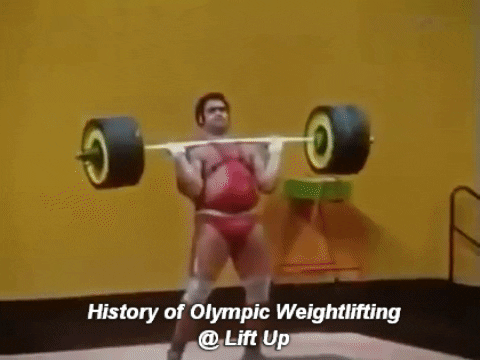 The first athlete who broke 200kg barrier in the press was Leonid Zhabotinsky of Ukraine. He pressed 201.5kg in 1967 in Sofia, Bulgaria.
The last and really eternal record was set by another legendary super heavyweight, Vasily Alexeev of Russia. He pressed 236.5kg in Tallinn, Estonia and it was a big fat full stop in the book of records for the press lift. It was discontinued by the end of 1972.
Video segment: Vasily Alexeev (USSR) presses 235kg at the 1972 Summer Olympics in Munich.
Save