Happy Holiday Season To All Baderisomaniacs!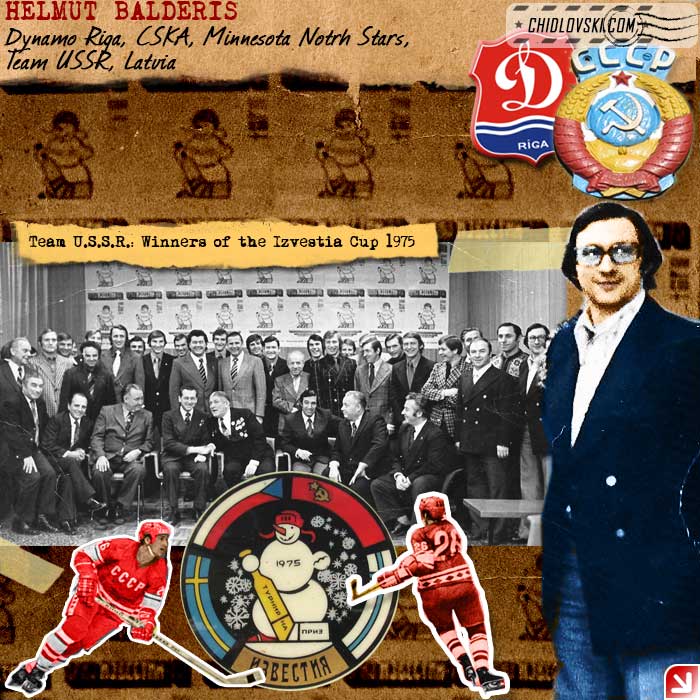 We all love Holiday celebrations and Helmut Balderis, the best hockey player of all times and nations!
Back in the days, around every Christmas and New Year, there was the Izvestia Cup, international hockey tournie held in Moscow in December.
The collage above features memorabilia from the 1975 Izvestia Cup, the first international tournament that Balderis played for the national team. He was 23 and on his way to greatness.
Happy Holidays to all!
Camera Loves Balderis!