Forgotten Tournament of 1967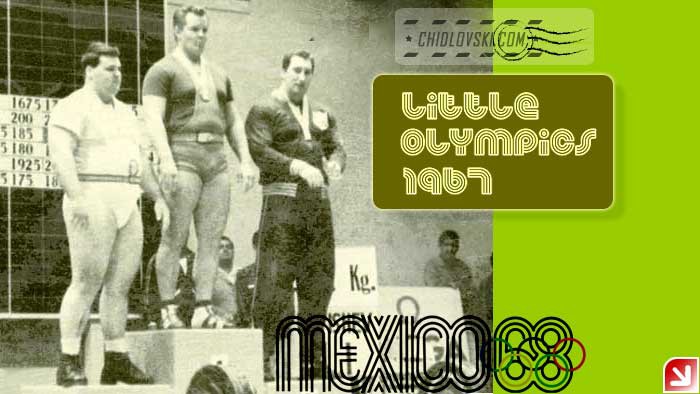 In 1967, the International Weightlifting Federation didn't run the World Championship. It does look odd for those who like a consistent flow of events in the history books.
The 1966 World Championship was held in East Berlin and then the events record goes directly to the 1968 Summer Olympics in Mexico City with a one year blank in between. The 1967 World Championship was actually scheduled to be conducted in Japan. However, Japan didn't have diplomatic relationship with East Germany and the athletes of the GDR team didn't get visas to enter Japan. The Soviet and Eastern block weightlifting teams showed solidarity with East Germany and boycotted the tournament.
The 1967 World Championship was cancelled.  Instead the top lifters gathered in the Mexico City and competed at the 1967 Pre-Olympics tournament . It was nick-named Little Olympics.
The 1967  Little Olympics was marked with 8 world records and outstanding performance by the elite of the weightlifting world at the time.
---
Note: To view a complete list of the winners in the weight classes above, please follow the link associated with the weight class.
Complete information at the 1967 Little Olympics @ Lift Up
Save
Save