Prince Edward Gets an Exclusive Interview With Bergeron and Marchand in Toronto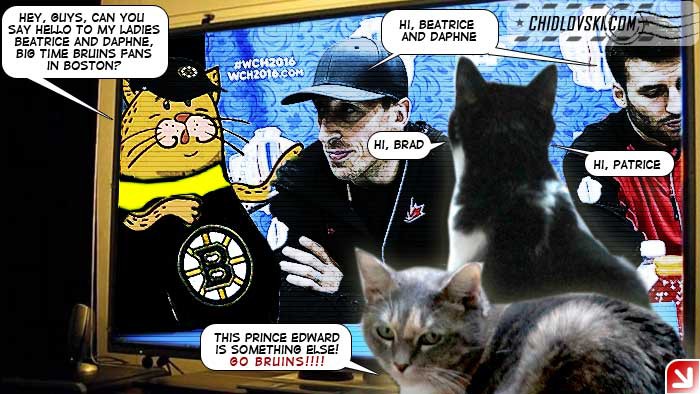 Our friend Prince Edward is on the mission in Canada.
He managed to get an exclusive interview with Brad Marchand and Patrice Begeron, Boston Bruins' finest playing at the 2016 Wprld Cup of Hockey.
The interview was sweet and short and up to the point.
Prince Edward asked Brad and Patrice to say hello to our cats Daphne and Beatrice.
"Hello, Daphne and Beatrice!" both Marchand and Bergeron smiled and waived to our little gals.
Very sweet. They made their day!
Good luck in the game tomorrow!