Red-Eyed Vireo In the Marblehead Neck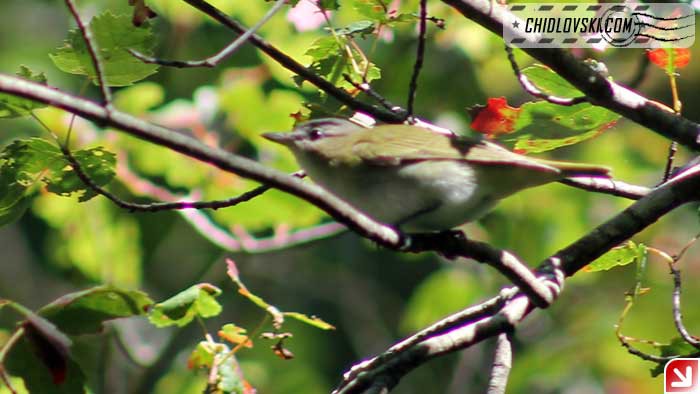 One of the distinguished resident songsters of the Marblehead Neck Wildlife Sanctuary, this Red-Eyed Vireo is making its debut as a photo  model at Chidlovski Blog Chidlovski.
Red-eyed Vireos are masters of blending into the scenery of the woods and it's not easy to find these olive-green and white fellas for a photo shoot.
They move slowly and carefully and the easiest way to find them is to listen to their songs.