Prince Edward Saves Marchand In the Canada vs. Russia Game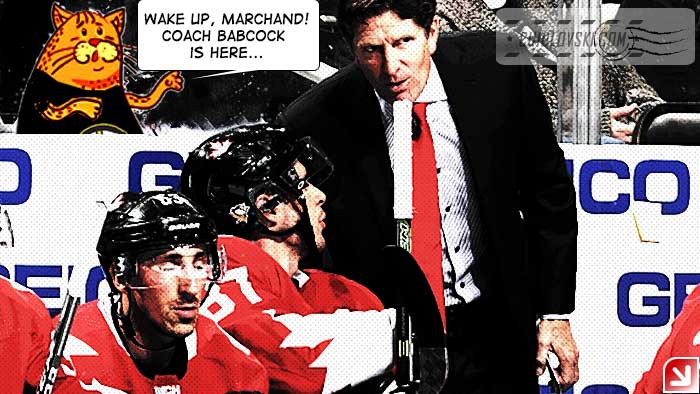 Our buddy Prince Edward reports from Pittsburgh where Brad Marchand and Patrice Bergeron of Boston Bruins played for Team Canada against Russia.
Bergeron had a goal and Marchand had a great play with his teammates.
According to Prince Edward saved Marchand from almost being removed from Team Canada roster as it happened with his old buddy  Tyler Sequin.
In the end of the first period, Prince Edward noticed that Brad fell asleep while getting instructions from Mike Babcock. Prince Edward quickly responded with a wake up call:
"Wake up, Marchand! Coach Babcock is here!"
The rest is a history now. Team Canada won in the overtime.
Marchand played great again.
The World Cup of Hockey will open on Saturday!
Lets go Bruins!