Moulting Grackle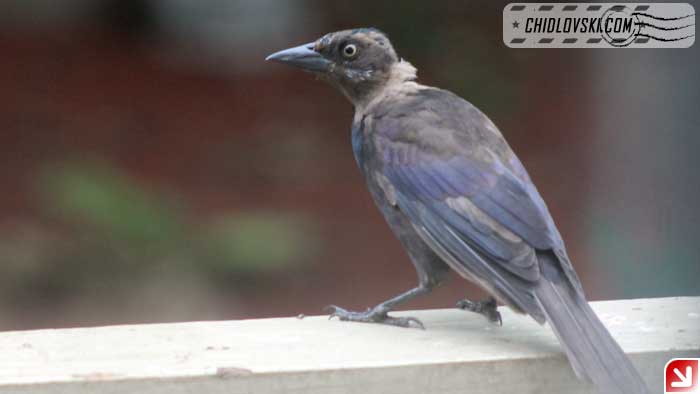 It's part of their life.
Moulting is the periodic replacement of  birds' feathers by shedding old feathers while producing new ones. Feathers are dead structures at maturity which are gradually abraded and need to be replaced.
When moulting, grackles and other birds don't look as smooth and pretty. But the new look is coming. Always!