Hunt For the Red Meldonium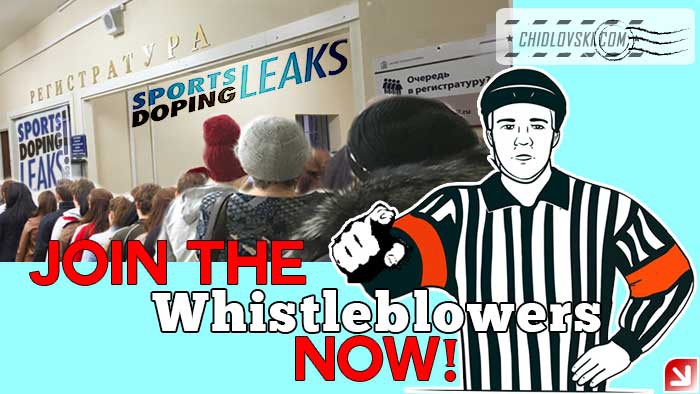 Hajo Seppelt is a German journalist of ARD/WDR Deutsches Fernsehen and German TV. For many years, Mr. Seppelt has been researching doping and corruption in sports and managed to uncover many big doping scandals in the history of sports. His latest documentaries were solely dedicated to investigation of doping cover-up in Russia.
On Sunday, Hajo Seppelt partnered with a team of experts and  launched a new web site at SportsLeaks.com or at DopingLeaks.com .
"SportsLeaks.com and DopingLeaks.com are one and the same website" says Hajo in his introduction of the new project. "It is a secure global platform which enables you to drop off information and files to investigative sports journalists working around the world. We have all received leaked data in the past from whistleblowers. That spawned the idea of creating a secure platform in order to provide better protection for our sources and to collect more data."
Everything that contains "leaks" in its name, nowadays tends to be an ambitious and agressive anti-establishment initiative of geeks and grass root personalities without complying to authorities.
Big WikiLeaks obviously wasn't welcomed by Barak Obama.
New SportsLeaks is not expected to be a place to hang around with Vladimir Putin.
SportsLeaks is a bold attempt to offer an online gateway to the "Dark Side of the Moon".
The world of illegal sports substances, enhancers and shed the light on the top level conspiracy mechanism that allow to corrupt sports.
So, wanna be a whistleblower?
Visit SportsLeaks.com or DopingLeaks.com .
In the meantime, any thoughts about the new project?
Obviously there are layers and layers of questions and concerns here.
Too many things are at stake here. Too many big players involved. And the bottom line is money, of course.
Will this online resource encourage more players to step up and help the battle against drugs in sports? Is WADA doing a good job in this? Is it possible to free elite sports from performance enhancement? Would you follow the sport if the results will significantly drop down?