Scouting the Area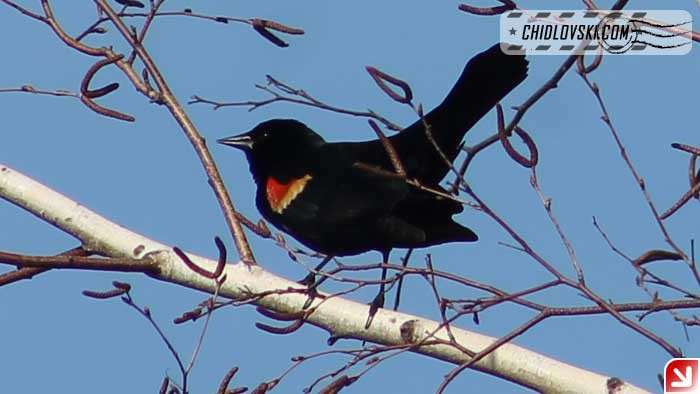 Red-winged blackbirds are flying all over the Belle Isle Marshes these days.
On the photo attached, there is one of them caught scouting the area from a tall birch tree.
Although they are not particularly fond of being in front of the camera, I just like the red-winged blackbirds.
There is some historical depth is their activities. They remind me old time warriors traveling in groups or alone to protect their siblings in the tribes.
Happy Saturday to all!