On The Finish Line In Suffolk Downs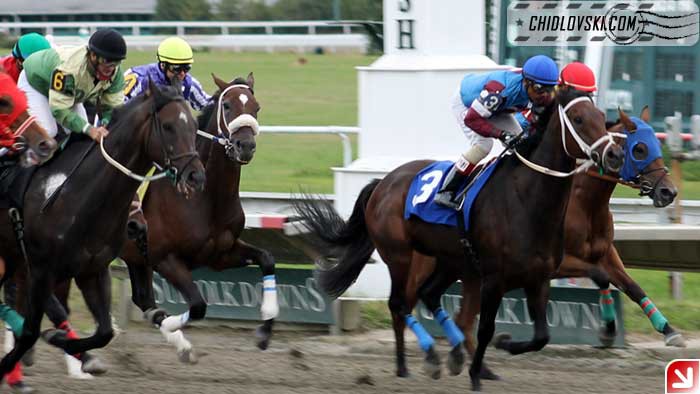 One of 12 live races at Suffolk Downs, Massachusetts this afternoon.
The Suffolk Downs in Boston have been closed for live racing in the Fall 2013. This year the organizers scheduled three live racing and food truck festivals in September and October 2015. One of them was held today.
Despite the cold weather and occasional showers, there was a decent crowd to watch and celebrate the event.
It was pretty cool to see familiar faces from previous seasons – local players, jockeys, trainers, docs, judges… The usuals of the Suffolk Downs.
I am not much of a gambler but I do enjoy watching the horses, making pictures and sharing a moment on the fresh air.
Certainly there will be mini-reports and snapshot from the today's event here at Chidlovski Blog Chidlovski.
For now, just a teaser photo and links from the previous photo reports in Suffolk Downs:
Most of the older posts were written in Russian. But those are photo reports. To see photos one doesn't need to know Russian 🙂