Ipswich Oriole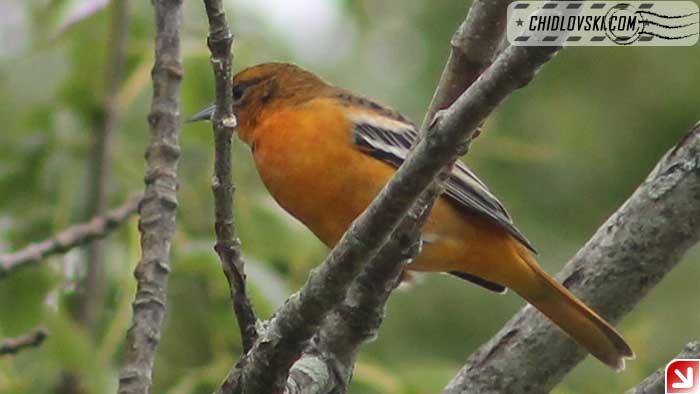 OK. OK. OK.
This is not an Ipswich Oriole per se. It is  a female Baltimore Oriole that I saw in the Ipswich River area.
She was the first bird I spotted when I got to the Audubon Sanctuary. Like most Baltimore Orioles she was sitting on the top of the tree , searching leaves and small branches for insects, flowers, and fruit.
These guys are superb songsters. They are known to be first heard than seen.
Absolutely beautiful bird and it is a Baltimore Orioles' premier in the Wildlife and Nature publications of Chidlovski Blog Chidlovski.