On the Trains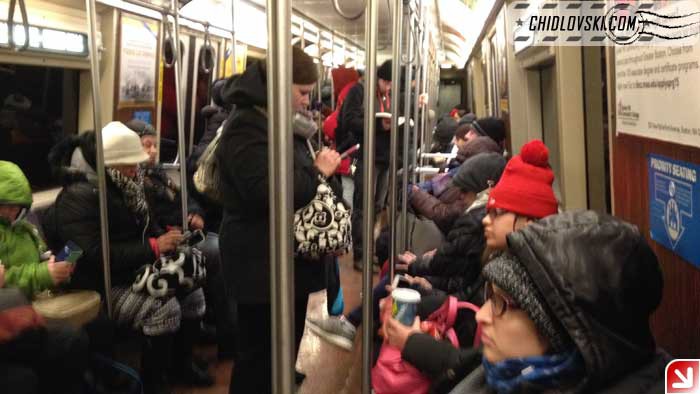 So far, the snow storms in Boston were a disaster.
The MBTA totally failed the test of winter weather this year. Delays on the trains, cancellations of commuter lines…
Having National Guards cleaning the rail ways adds to the dramatics of winter.
Looks like the snow storms took Massachusetts off-guard this year. Definitely, we had several storms in a row and the snow level is climbing to the all-time record but it's not that snow is a rare event in the state. It's not Georgia or Alabama. It's Massachusetts!
Along with the transportation system, local folks seem to have enough of it. People on the trains are tired, upset and aggravated.
Riding on the trains today is not a pleasant experience at all.