Golden Age of American Weightlifting: At the Muscle Beach, USA (1956)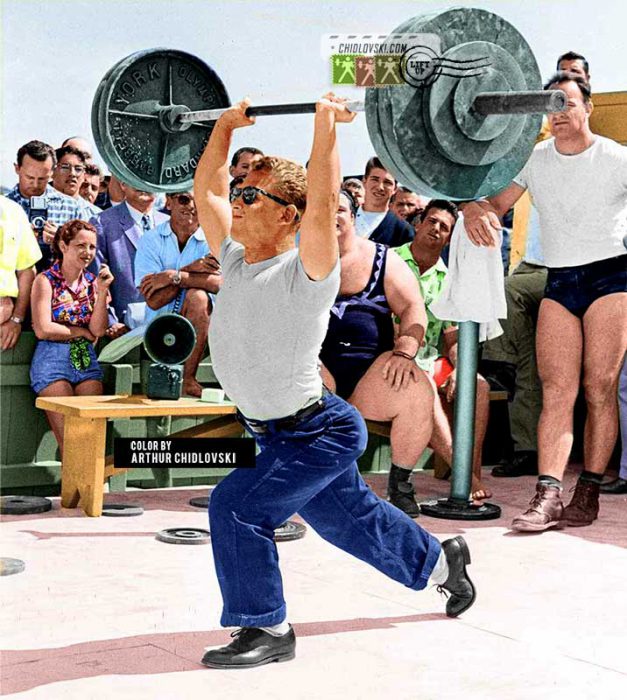 History in Color:
Muscle Beach, CA, USA, Summer 1956 – Legends of the York Barbell are lifting during a demo session of Olympic weightlifting for a general public at the Muscle Beach, California in 1956.
Heavyweights Paul Anderson and Dave Ashman are seen in the back. Featherweight Isaac Berger grabs everybody's attention performing a cj lift in the front.
Great lift! Nice jeans!