Yury Vlasov Performs an Olympic Press Lift at the 1964 Europeans in Moscow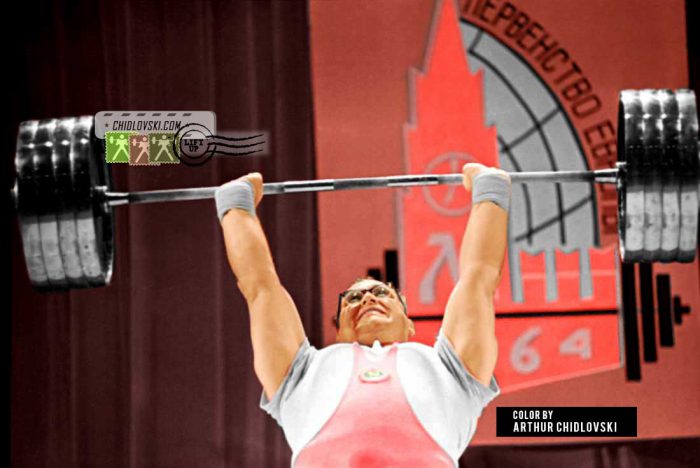 History in Color:
June 28, 1964, Moscow, Russia, USSR – Olympic champion Yury Vlasov, 28-year old super heavyweight of the Team USSR competes in the 90+kg weight class and wins a European title with a world record in total on the last day of the 1964 European Championships in Moscow.
It was the first time when the European Championships were held in the Soviet Union. 55 athletes of 13 nations competed at the CSKA Weightlifting Hall in Moscow.
By the end of the tournament, the top 3 teams in Europe were:
USSR
Hungary
Czechoslovakia
As shown on the History in Color cover photo, Yury Vlasov won a gold medal and set a new world record – 190+165+207.5 = 562.5kg in total . In retrospective, it was his 6th and last gold at the Europeans.