Clyde Emrich (USA) Celebrates His 90th Birthday!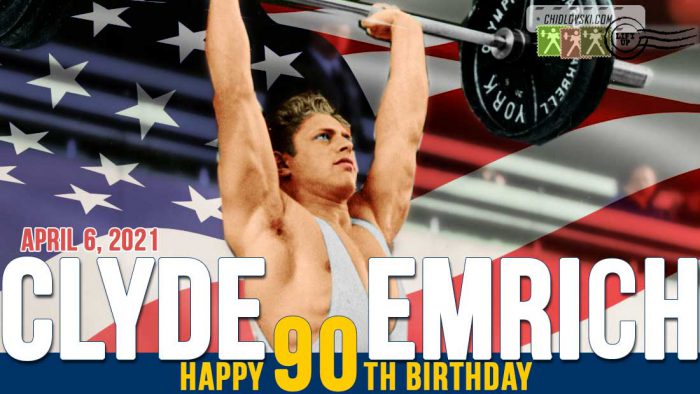 April 6, 2021 – Clyde Emrich of the legendary U.S. Olympic weightlifting powerhouse of the 1950s turns 90!
Happy Birthday, Champion!
---
Clyde Emrich (b. 1931) was a part of the great U.S. weightlifting team assembled by Bob Hoffman back in the 1950s.
He competed in the light heavyweight and middle heavyweight and had an impressive track of achievements both on the national and international level. Emrich was a Senior National Champion in 1952, 1956, 1957, and 1959. He competed for Team USA and won the Pan American Games in 1959.
Clyde Emrich was a U.S. Olympian. He won the 8th place in the 82.5kg class at the 1952 Summer Olympica in Helsinki. He also won a bronze (1954) and a silver (1955) medal at the Word Championships.
Originally, Emrich was a self-taught weightlifter. He didn't have a coach and began learning how to lift at 15 by reading the Strength and Health magazines.
After retirement from weightlifting, Clyde Emrich worked as an athletic and strength coach of the Chicago Bears football team in his home town.