Songsters of Love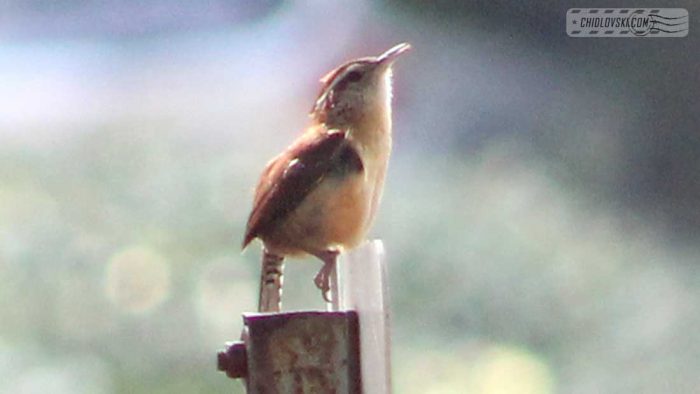 We were both avid bird watchers.
We loved to listen to them singing in the morning. Local songs in Florida are different to the ones we heard in Boston. The variety of voices is impressive. There are so many kinds of birds here and they stay here all year around.
One of our favorite songsters were Carolina wrens (on the cover photo). Experts say that their singing portfolio includes over 40 love songs. It's not just about the numbers. Those are beautiful, pure and crisp arias, masterpieces of singing.
Carolina wrens here begin to sing really early. At 5 a.m., we could here a little Caruso singing to his love mate just outside our place.
On the day when Sue passed away, the songs suddenly stopped. It became unusually quiet.
The nurse called and said that she died at 10:42 a.m.
I was on my way to see her and now the clock stopped. So did the singing outside.
Last night, I was sitting in the car and a little Caruso landed on the mirror next to me. He looked at me for a quick second and took off.
In the morning, I heard him singing again.