Viktor Shishov (Ukraine, USSR)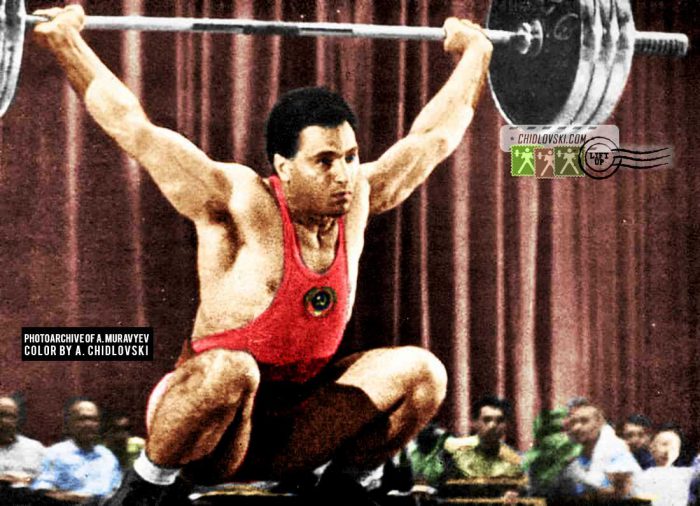 History in Color:
One of the top Soviet athletes of the 1960s, world record holder Viktor Shishov of Kiev, Ukraine performs a snatch lift in the national competitions in the Soviet Union.
Viktor Shishov (born in 1940) competed for the Kiev's Army Club in the 82.5kg and 90kg weight classes. He wrote his name into the history of Olympic weightlifting when he set a 192kg world record in clean-and-jerk in April 1967 in Tbilisi, Georgia.
Shishov was a solid candidate to the national weightlifting team USSR. He became a European vice champion when he placed 2nd after Geza Toth of Hungary at the 1964 European Championships in Moscow.
Viktor won a gold (1964) and a silver (1965) medals at the USSR championships and set 3 national records. He also won 3 Ukrainian Champiobnships (1963, 1965, 1966) and set 17 Ukrainian records.