Kalevi Lahdenranta (Finland)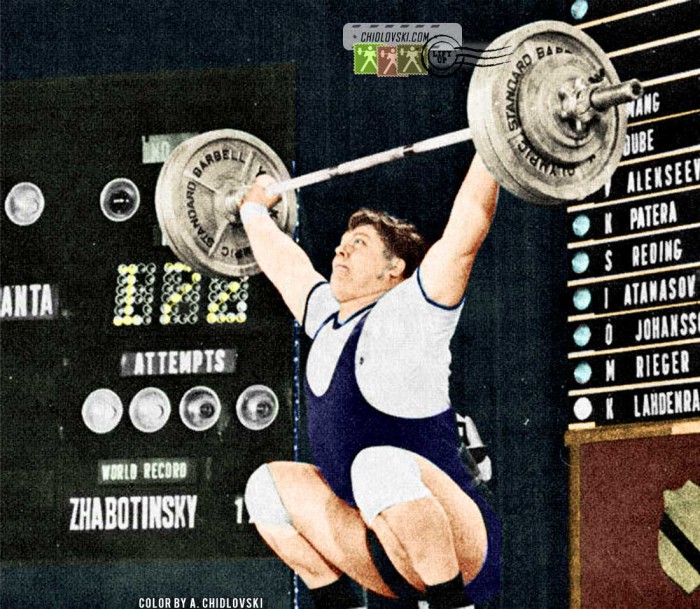 September 20, 1970, Columbus, OH, USA – Super heavyweight Kalevi Lahdenranta of Finland competes for the World title in the 110+kg class at the 1970 World Championships in Columbus.
Kalevi Lahdenranta (b. 1942) won the bronze medal at the 1970 World Championships with 577.5kg (195+172.5+210). Considering that Kalevi also won a sliver medal at the 1972 European Championships in Hungary, the year of 1970 was the most successful for him medals vise.
Lahdenranta was a 2x Olympian of Team Finland. He placed 7th both in 1968 (Mexico City) and in 1972 (Munich).
Kalevi Lahdenranta was a true master of the snatch lift. He set 4 world records in his career and all were in the snatch including his last record of 185kg in 1974.
By all means, Kalevi Lahdenranta was one of the strongest super heavyweights of his time in Olympic weightlifting. He was ranked as #7 overall in the world on the Club 500 listing. His personal best total was 590kg (203 + 178 + 210) achieved in June 1971 in Lahti.
| | | | | | | | | | | |
| --- | --- | --- | --- | --- | --- | --- | --- | --- | --- | --- |
| 7 | Lahdenranta, Kalevi | 590 | 1942 | FIN | 137 | 203 | 178 | 210 | Lahti, FIN | 1971.06.07 |
| 21 | Leppa, Jouko | 572.5 | 1943 | FIN | 144.8 | 205 | 157.5 | 210 | Munich, FRG | 1972.09.06 |
| 50 | Kangasniemi, Kauko | 545 | 1942 | FIN | 104 | 175 | 167.5 | 202.5 | | 1969 |
| 52 | Saarelainen, Hannu | 545 | 1944 | FIN | 105 | 185 | 160 | 200 | | 1971 |
| 57 | Haara, Taito Kalevi | 542.5 | 1942 | FIN | 109 | 193 | 150 | 200 | | 1971 |
| 86 | Kangasniemi, Kaarlo | 530 | 1941 | FIN | 110 | 180 | 160 | 190 | Lahti, FIN | 1969.10.26 |
| 88 | Lindroos, Mauno | 530 | 1941 | FIN | 111 | 180 | 150 | 200 | | 1971 |
| 166 | Kunnas, Jarvo | 512.5 | 1937 | FIN | 135 | 180 | 142.5 | 190 | | 1970 |
| 200 | Kailajärvi, Jaako | 507.5 | 1941 | FIN | 110 | 178 | 142.5 | 187.5 | | 1972 |