Legendary John Grimek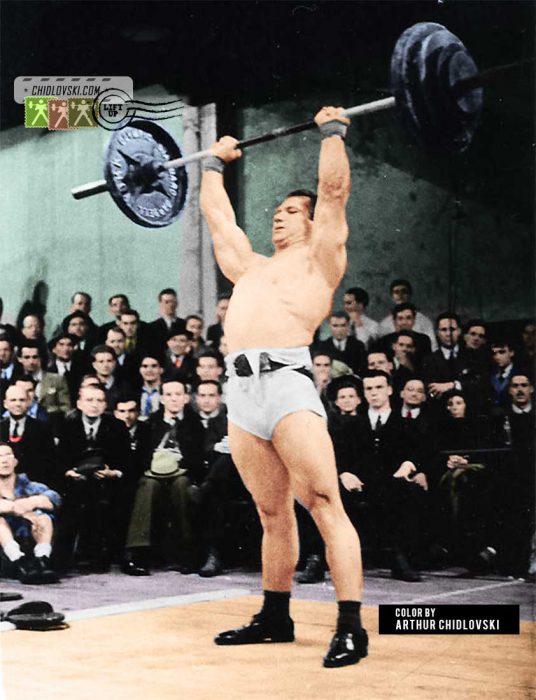 History in Color:
Legendary bodybuilder and Olympic weightlifter John Grimek (1910-1998) performing Olympic weightlifting in front of the audience back in his prime.
As an Olympic weightlifter, John Grimek competed for the Team USA at the 1936 Summer Olympics in Berlin. He won the 9th place with the 357.5kg total (115+105+137.5), Grimek won the U.S. national championship in 1936, vice-championship in 1935 and a bronze medal in 1940.