Georgi Todorov of Bulgaria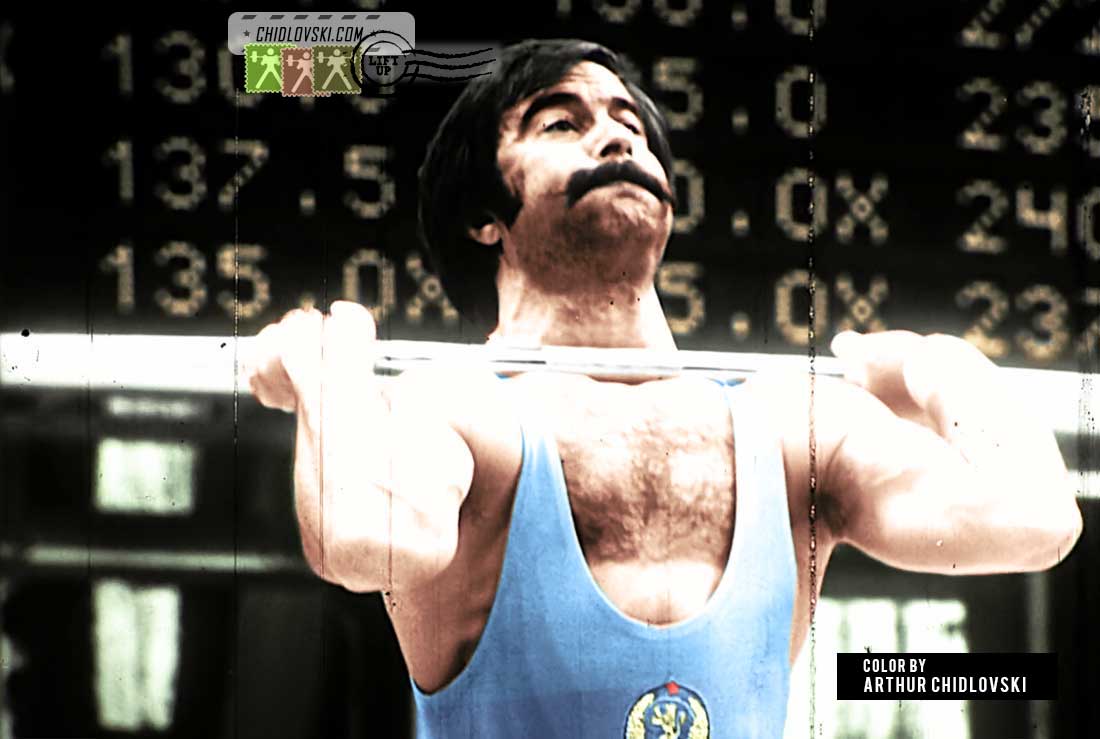 September 17, 1975, Moscow – Featherweight Georgi Todorov of Bulgaria wins his 2nd world title with a world record total of 285kg (125+160) at the 1975 World Championship in Moscow.
Georgi Todorov was one of the key athletes of the famous Ivan Abadzhiev's team in the 1970s. He was a 2x Olympian and took the 8th place in Munich (1972) and won silver medal in Montreal (1976). At the World Championships, Georgi won 3 gold medals (1974, 1975) and 4 silver medals (1973, 1976, 1977, 1979).
He also won 3 European titles (1974, 1975, 1977) and set 5 world records in his career.