Unforgettable Serge Reding of Belgium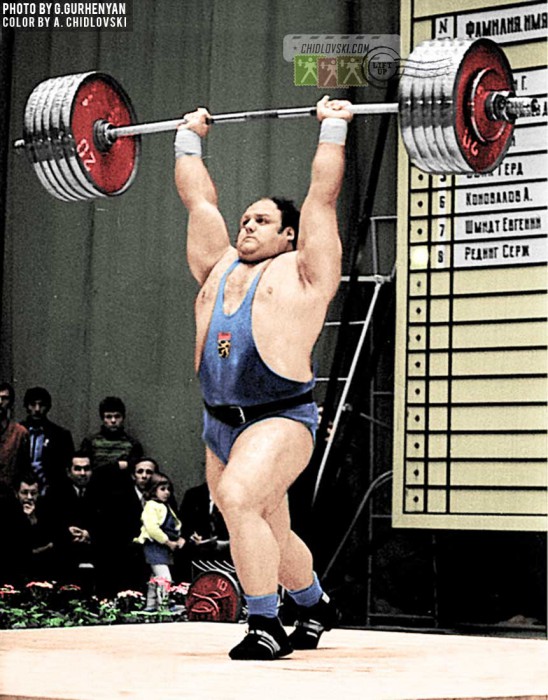 Tashkent, Uzbekistan, 1973 – One of the best super heavyweights of the 1960s – early 1970s, Serge Reding (1941-1975) of Belgium competes at the 1973 Friendship Cup in Tashkent.
The original black-and-white photo was donated exclusively to the History in Color project @Lift Up by its author Gogi Gurgenyan. We are pleased to introduce the world wide premiere of this photo.
Gogi Gurgenyan is a former weightlifter and one of the best photographers of the Soviet era in Olympic weightlifting. His photos of the weightlifting events and legends from 1960s to 1990s are absolute historical treasures of this sport. It's a huge honor and pleasure to work with one of the classics of Soviet weightlifting photography.
As for Serge Reding, I doubt that he needs a special intro for the Iron Game followers. He was one of the best super heavyweights of the 1960s and up to his tragic death at the age of 34 in Manila.
Reding competed for his native Belgium at the Summer Olympics in 1964, 1968 and 1972. In 1968, he became a vice champion of the Summer Olympics in Mexico City. He won silver medals at the World Championships in 1968, 1969, 1970 and 1974, won the European championship in 1969 and set 6 world records in his career.
Serge Reding was a member of the prestigious Club 600 with the 620kg total of 3 lifts (220+175+225) set in Lille, France in April 1972.
As a historical reminder, there were only 5 athletes in the world that had their membership in the Club 600. Besides Reding, those were Vasily Alexeev (USSR), Rudolf Mang (Germany), Ken Patera (USA) and Stanislav Batishchev (USSR).
After the elimination of the press lift in 1972, Reding's personal best results were 182.5kg in snatch, 235kg in cj and 412.5kg in total of two lifts.