Moscow Promises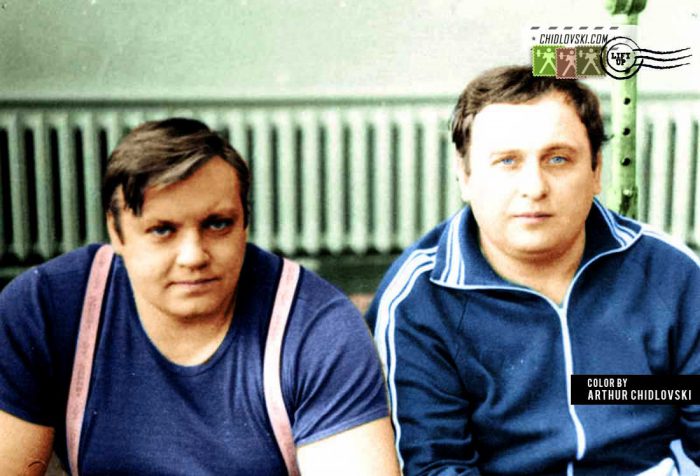 History in Color: Two promising athletes that competed for Team Moscow in the 1970s.
Yury Kozin (b. 1948, on the right) won the World Championship, the USSR championship and the USSR Spartakiade in 1971. He set 6 world records in his career – 5 in press and 1 in clean-and-jerk.
Vladimir Marchuk (b.1954, left) was the first man in the world to clean-and-jerk 260kg. It happened in December 1982. He also won the USSR title in 1980 and the USSR Cup in 1981- 1982.