Heavy Lifting By Moscow Dynamo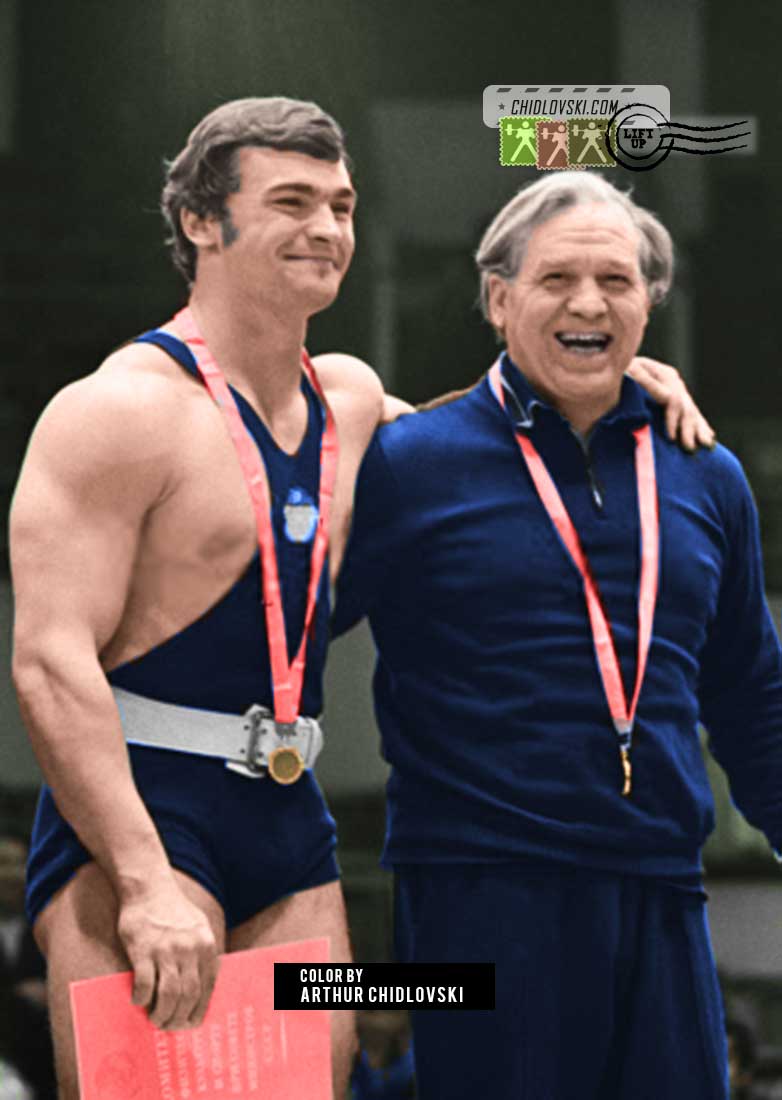 April 26, 1974, Tbilisi, Georgia – Legendary light heavyweight Vladimir Ryzhenkov and his coach Vladimir Pishkarev, both of Moscow Dynamo club, are celebrating their gold medals on the top of medal stand for the victory in the 82.5kg class ath the 1974 USSR Championship in Tbilisi.
Vladimir Ryzhenkov (1948-2011) won the title with a 357.5kg  total (160+197.5). It was his last national gold medal. In a few month, he has an elbow dislocation injury when he went for the world record in snatch at the World Championship in Manila in September 1974.
His coach, Vladimir Pushkarev (1921-1994)  was an outstanding coach as well as an athlete in his lifting days. He was a European champion, World championship medalist and held 4 gold medals of the USSR championships in the middleweight and light heavyweight classes.
On the photo, Prushkarev is 53. Needless to say, recently Russian sports authorities came up with a decision to set a 50 years mark as an age for coaches retirement. Perhaps, we are out of the loop here or missing something but 50 seems to be an age when the coaches are getting first wisdom in their career and not really a time for a fun retirement party.