Close Finish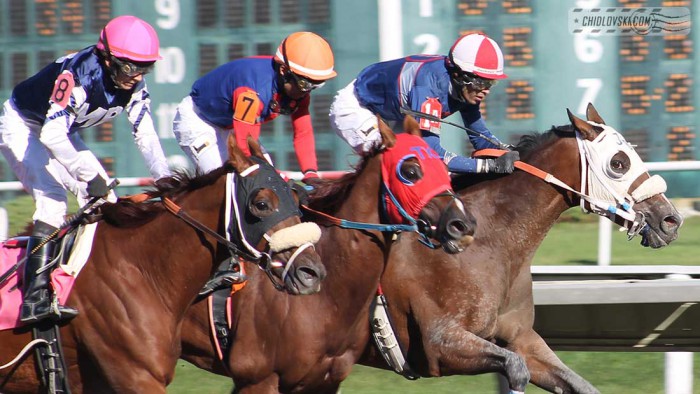 Sunday, October 1, 2017, Suffolk Downs – Close finish in Race 7 on the last day of live racing at the Suffolk Downs.
Any guesses who won?
… and the winner was No. 8 – Tammi Piermarini on Smart Russian!
Rosario Montanez (7) on Urban Burn finished 2nd and Luis M. Quinones (1A) on Strongbow tool the third place.
Smart Russian, huh? Aren't they all… 🙂
More Suffolk Downs Series