Oxen Mirzoyan (Armenia)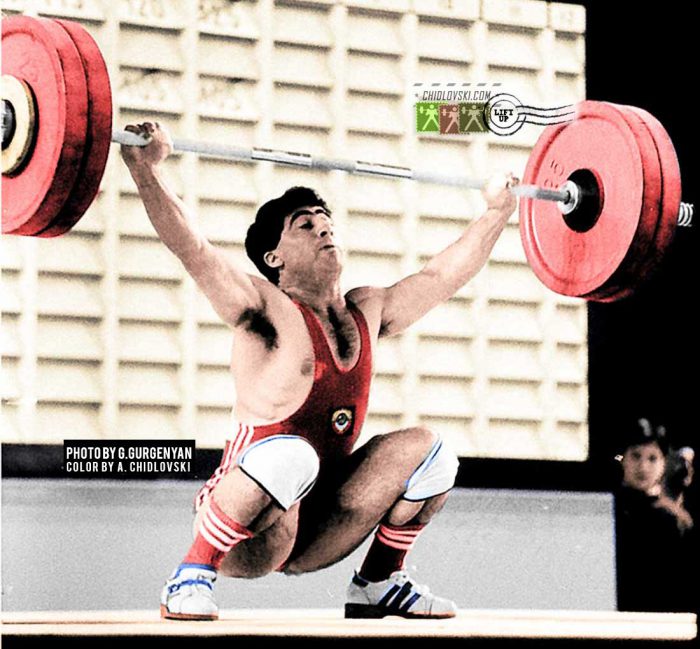 On the History in Color photo, Oxen Mirzoyan of Yerevan, Armenia performs his snatch lifting at the 1989 Frienship Cup in Tallinn, Estonia.
Oxen Mirzoyan (b.1961) was an outstanding bantamweight lifter in the 1980s. On the international arena, he won the 1988 Summer Olympics, World and European championships in 1983. On the national level, he was a 4x USSR champion (1982, 1983, 1988, 1991), USSR Spartakiad champion (1983, 1991), winner of USSR Cups (1981, 1982, 1985) and earned many more medals and titles on the competition platform.
Mirzoyan set 12 world records in his career.
Inerestingly enough, Oxen Mirzoyan was one of only three athletes in the history who managed to win against legendary Naim Suleymanogly in the top level competitions.