Just a Matter Of Technique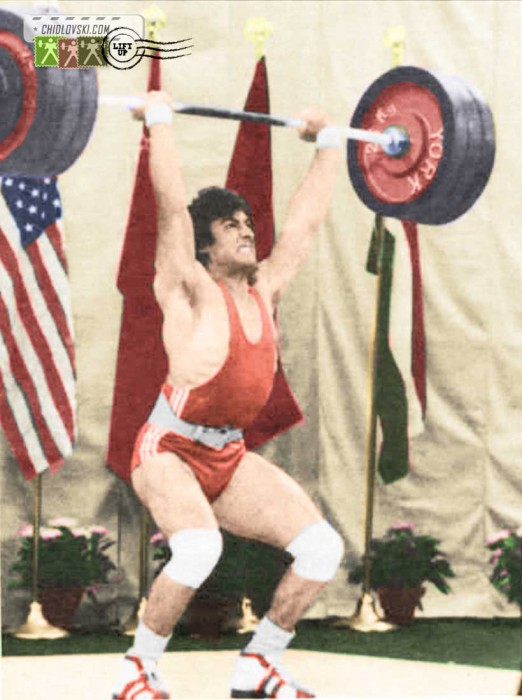 The History in Color cover photo depicts Yurik Vardanyan competing at the tournament of World Record Makers in Las Vegas in August 1978.
Style wise, it is a very rare case when Yurik did his clean-and-jerk lifts using a power jerk style. He won over his opponent  Andras Stark of Hungary in the 82.5 class with the total of 345kg (150+195).
That was in August 1978.
Two months later, at the 1978 World Championship in Gettysburg in October, Vardanyan became a champion with the total 0f 377.5kg (170+207.5) and set 3 world records in snatch(171kg),  clean-and-jerk (210,5kg) and total (377.5kg).
The photo below show Vardanyan performing his clean-and-jerk lift in Gettysburg. It is a classic split style jerk lift.
On a rare occasion, Vardanyan was switching his style to power jerk. To the best of my knowledge, there were one or two cases like this.
However, most of the time, Vardanyan used the split style jerk and he certainly achieved his outstanding results in Olympic weightlifting with the split style jerk.