They Are Back!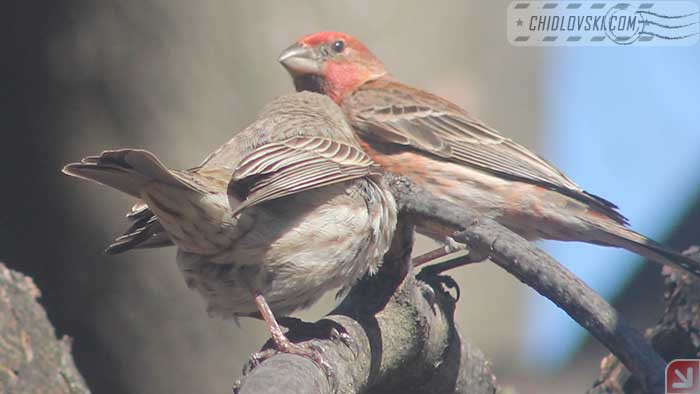 "We are b-a-a-a-c-k!"
First, I thought I got confused when I heard this in the chorus line in our backyard opera house this morning.
All birds were singing their happy songs and all of a sudden someone chirped again:
"We are b-a-a-a-c-k!"
It did sound like our little finches.
I haven't seen them for months now. Last year they stayed with us all year long. Then last summer they left and I haven't seen them since then.
We do love our little finches' fellas and we kept wondering what caused their departure for so long.
"We are b-a-a-a-c-k!"
Now, it's them! I looked out the window and saw a smiling face of Philip.
Of course, it was Philip, the youngest son of Mr. and Ms. House Finch from last year.
He came back with a girlfriend.
Welcome back, guys! Glad to see and hear you again!