Boston vs. New Jersey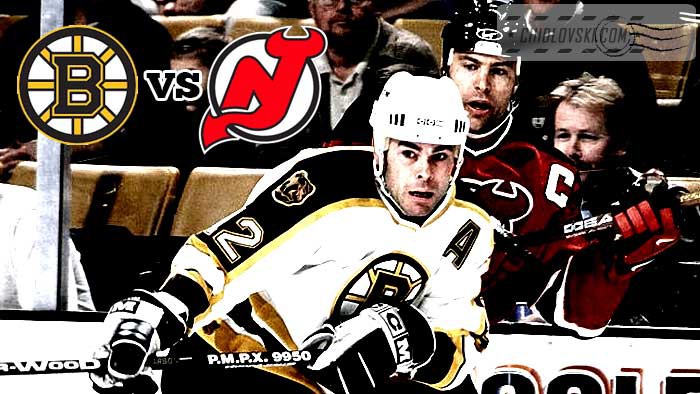 First home game for Bruins this season will be tomorrow night.
Considering that the team is in being built stage, with a lot of inexperienced players on the roster, the Bruins had a good start with the 2-1-0 record on the road in their first three games.
Home Game #1 for the Boston Bruins in the Season 2016-17 will be vs the New Jersey Devils.
Are you ready to support the team?
Lets go Bruins!
On the cover:
Hockey legends Adam Oates of the Bruins and Scott Stevens of the NJ Devils in action in the 1990s. Both were inducted into the HHOF in Toronto – Oates in 2012 and Stevens in 2007.