Goya: Before and After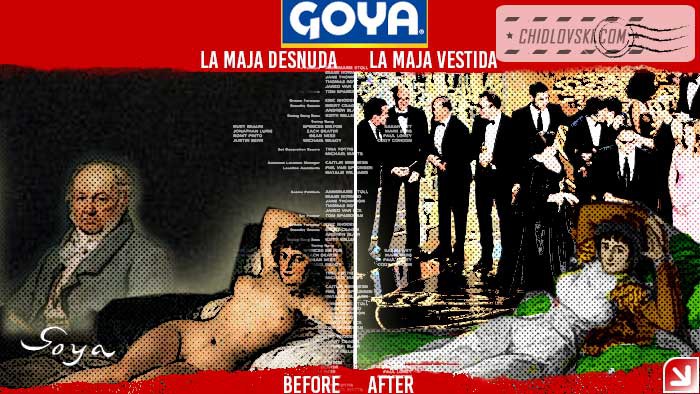 Long live Goya!
Things are changing and evolving.
It took one Goya to paint two La Majas back in the old times. It would take 220 "goyas" to create one  La Maja today.
Production crews are getting bigger. Credits rolls in the end of the films are getting longer.  Directors, producers, cameramen, best boys, writers, make-up artists, stuntmen… You name it.
What can just one Goya do today?
Different times. Different artistry!