Discharged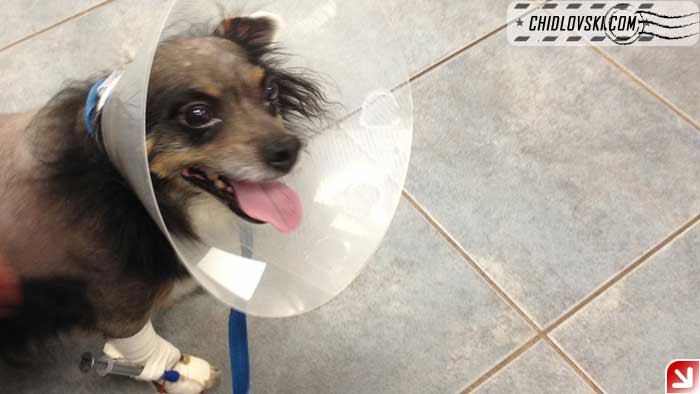 Bernie just got discharged from the hospital in Woburn.
The little guy has diabetes and went through a severe attack this week. He spent two nights in the emergency room and ICU.
A minute ago a vet technician brought him back to us. We are happy, the little fellow is happy and even a view of medical cone on his neck can't spoil the joy of the moment.