Assistant Cameraman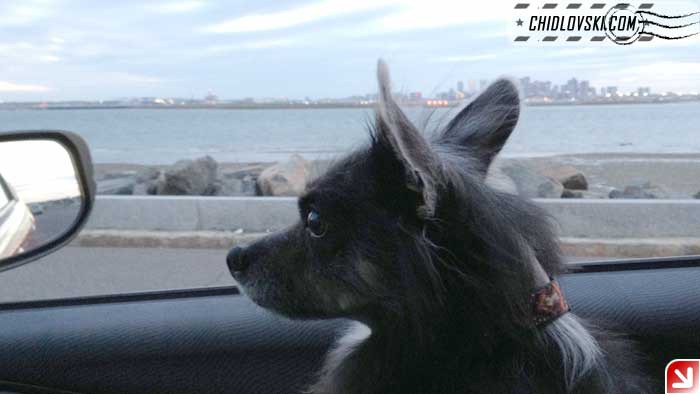 The post about Bernie in the ICU caused many messages expressing concern about little guy's health.
Thank you all for asking! We really appreciate this! He is doing fine. We just need to be more careful and keep in mind his condition.
On the photo, as an assistant cameraman for this photo session, Bernie is scouting the neighborhood for good sights.
Boston is in the background. Cheers to all!