Everyone Wins!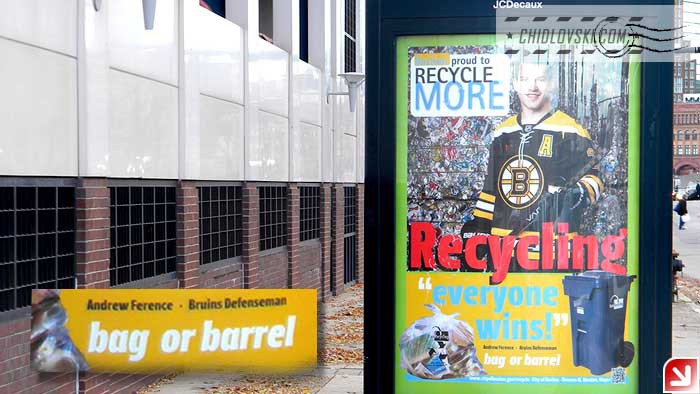 Advertising poster on the Herald Street features Andrew Ference, Boston Bruins Defenseman.
It is November 2013 and Ference is no longer with the Bruins. He is now playing in Edmonton.
Boston still lover him though. He was a part of the team that won the Stanley Cup two years ago.
Boston cares about recycling too.
Lets go, Bruins!