Norbert Schemansky: Going Heavy for the Olympic Gold in Helsinki (1952)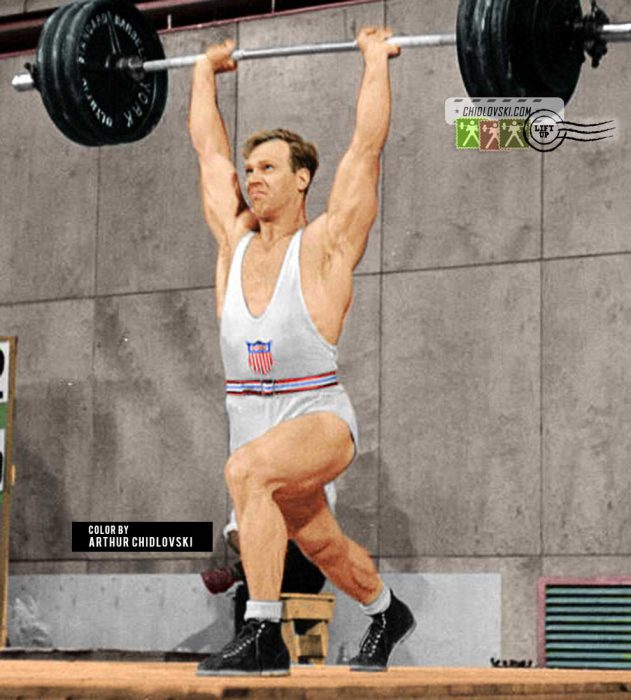 July 27, 1952, Helsinki, Finland – 28-year old mid heavyweight Norbert Schemansky of Detroit, Michigan, USA performs a clean-and-jerk lift on his way to the Olympic gold in the 90kg weight class at the 1952 Summer Olympics in the Messuhalli (Exhibition Hall).
He did it with a huge bang in his last attempt when he set a new world record in the clean-and-jerk (177.5kg).
Norbert Schemansky won his gold medal with an outstanding 445kg total (127.5 + 140+ 177.5). Schemansky had a great performance in Helsinki – he did 9 for 9 that night! He also did two additional lifts for the world records in the snatch and clean-and-jerk.
Schemansky set 3 world records that night (140kg in snatch, 177.5kg in cj and 445kg in total) and outlifted his main opponent Grigory Novak (USSR) by 35kg!